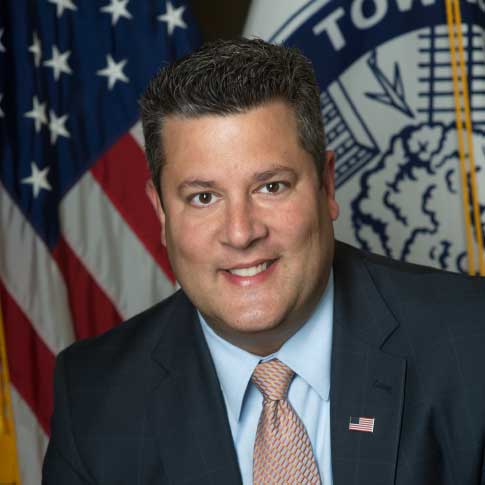 ANDY-JOHN G. KALKOUNOS
Township Supervisor Candidate (currently serving as Trustee)
Andy-John was raised in Palatine Township & still resides here with his wife, who is an elementary school teacher & their two young children who attend District 15 schools. He was educated at Marion Jordan, Plum Grove, Fremd, Harper College & Butler University where he earned his business degree. In 2016 he was elected Trustee for Palatine Township & is now seeking to expand his commitment as township Supervisor.
Andy-John is a small business owner/advocate who operates several family owned, local fine-dining establishments & employs over 100 hospitality professionals. He also maintains his real estate license as Managing Broker. Andy-John is a SAG/AFTRA Union actor with guest-star roles on such NBC/FOX dramas as Chicago Fire & Proven Innocent.
Previously he has served multiple terms on both the Harper College Foundation Board & as Chairman for Meet Chicago Northwest Convention & Visitors Bureau. Kalkounos currently serves on the Village of Schaumburg Business Development Commission. Kalkounos has been recognized as a "Distinguished Alumni" (Harper College) and recently received the "Entrepreneurial Excellence Award" presented by the Daily Herald / Business Ledger. Kalkounos looks forward to continuing to serve this township with a pragmatic, servant-leader approach.
---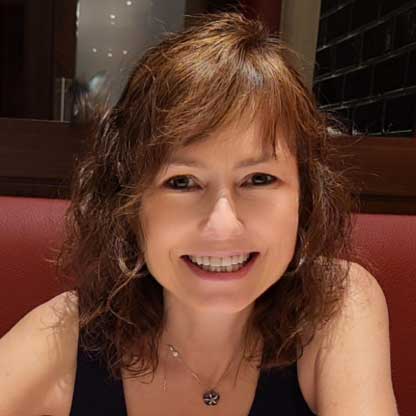 LISA MORAN
Township Clerk Candidate (currently serving as Clerk)
Lisa has been happily married to her husband Tony for 27 years. They have enjoyed living and raising their family in Palatine the last 19 years. They have two grown children: Brittany a fourth grade teacher, and Timothy a junior at Notre Dame majoring in computer science. Lisa earned her diploma in Dental Assistance, working in the field for over 34 years, currently as a Certified Clinical Assistant and OSHA Compliance Manager at a local practice for 22 years. She recently served 11 years on the Board of SALUTE, INC., a local non-profit supporting military families. She is an active parishioner of St. Theresa's, and enjoys traveling with her family, baking, and scrapbooking.
Lisa was elected to the Palatine Township Board in 2005 as a Trustee, and re-elected as Clerk three times since 2009. She is most proud of the Blue Star Banner Program she developed and directs, which honors military families living in the Township. She also developed a Transparency Initiative, which allows for informed residents and accountable Township government. Her duties as Clerk include preparing and maintaining accurate board meeting minutes, Chief Freedom of Information Officer, Road District Clerk, and the Local Election Authority.
---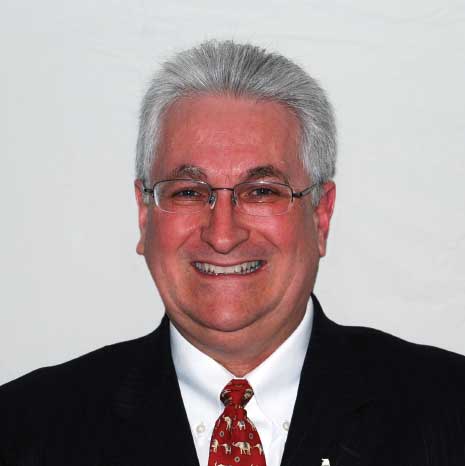 TERRY KELLY
Township Assessor Candidate (currently serving as Assessor)
Terry is a lifelong resident of Palatine Township. He is an accomplished finance professional with extensive experience in the manufacturing and packaging industries, along with management experience in local government. He has expertise in financial analysis, with proven abilities to increase working capital, improve cash flow and maintain excellent customer relationships. The Township Assessor's Office focuses on helping you reduce your property taxes.
Current elected Assessor for Palatine Township
Holds CIAO (Certified Illinois Assessing Officer) designation
Completed over 300 hours of Township Assessor continuing education courses
Chairman Palatine Township Cemetery Committee (current)
Chairman Palatine Township Insurance Committee (current)
Former elected Township Trustee
Former 1st Vice President of Township Officials of Cook County
Former Director of Township Officials of Illinois
---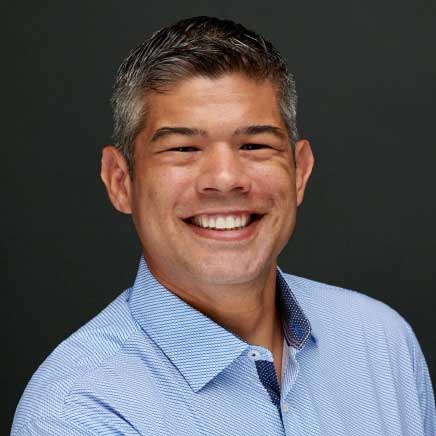 AARON DEL MAR
Highway Commissioner Candidate (currently serving as Highway Commissioner)
Aaron Del Mar has been the Palatine Township Highway Commissioner since 2016. Born and raised in Palatine, Aaron began in public service when he was the youngest and first minority elected to serve on the Palatine Village Council in 2009. In 2012, he was elected Cook County Republican Chairman, a position he served for two terms. Nationally, Aaron represented Illinois in the 2012 Electoral College and in 2016 and 2020 as Delegate to the Republican National Convention.
Aaron earned a degree in Public Management from Indiana University's School of Public and Environmental Affairs and an MBA Essentials Certificate from the University of Illinois- Champaign Giese School of Business. In 2017, he was appointed by former Illinois Governor Bruce Rauner to serve on the Illinois International Port Authority. In 2019, Crain's Chicago Business Journal featured Aaron as a Notable Entrepreneur for his work developing his company Adrenaline Special Events, which produces sporting events nationally.
Aaron represented the United States at the 2000 University World Championships and was a resident athlete at The Olympic Training Center in Colorado Springs, CO. He enjoys learning languages, traveling and most of all, spending time with his family. You can find out more at www.AaronDelMar.com.
---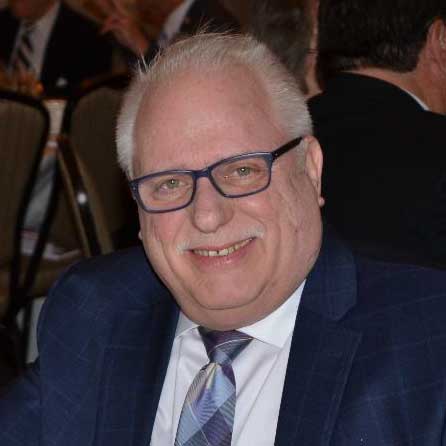 BILL POHLMAN
Township Trustee Candidate (currently serving as Trustee)
Bill has lived in Palatine since 1976 and has spent 40 years working in communications. He has worked at AP Ltd for 35 years, an advertising and internet development firm, and has been a partner since 1994. He specializes in Palatine public relations.
In 2013, Bill was elected as a Trustee for Palatine Township. As a Trustee, he assists in budget development and financial stability. He chairs the Human Needs, Website and Newsletter committees. In 2016, he was awarded the Patriot Award by the Township for his years of service in the community. He has been a Jaycee since 1991 and a Lifetime Member since 2006. Bill has been a Son of the American Legion for 9 years and has co-chaired the Memorial Day program since 2011. He is also the Outreach Coordinator for the Palatine Township Republican Organization, co-chaired the wine booth at StreetFest and has acted as a committee member for Palatine's St. Patrick's Day festival since 2010.
---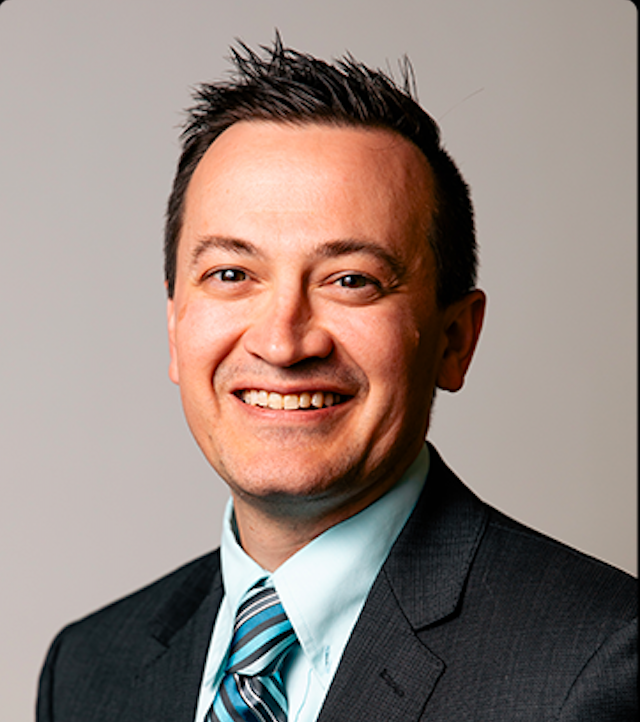 MICHAEL SMOLKA
Township Trustee Candidate
Michael has been a Palatine Township resident for 26 years and attended Fremd High School. He has two children and currently resides in Palatine. Michael earned his under­graduate degree from Chicago State University, his MBA from Roosevelt University and then continued on to the John Marshall Law School where he received his law degree.
Michael is the owner and principal attorney of Smolka Law Group, based in Palatine, focusing his practice in the area of Family Law. A baseball player in college, Michael continues to be active as a runner, completing the Chicago Marathon and setting his sights on his first half-lronman triathlon. A lifelong Cubs fan, baseball continues to be a part of his life serving on the board of Palatine Community Baseball and Softball. You can catch him teaching and coaching the game to children throughout Palatine as the committee chair of PCBS' training and development program.
Michael is currently serving as a member of the school board of Community Consolidated School District 15 where he was first elected in 2017. He looks forward to continuing to serve the township in his new role as Trustee.
---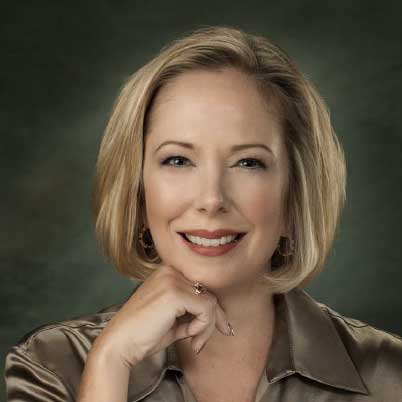 CHRISTINE SVENSON
Township Trustee Candidate
Christine is a graduate of Northwestern University who grew up in neighboring Barrington. She is a 25 year practicing civil litigation attorney who specializes in family, employment and election law matters with both an office and home in downtown Palatine. She is fluent in French, and proficient in Spanish and Italian.
She believes in the power of volunteerism and community service as incredibly important vehicles to help those in need when government cannot. Christine proudly serves on the Board of Journeys the Road Home, volunteers in a legal capacity for the Willow Creek Care Center, and assists the disadvantaged through Northwest Compass. In her spare time, she enjoys playing tennis with family and friends.
---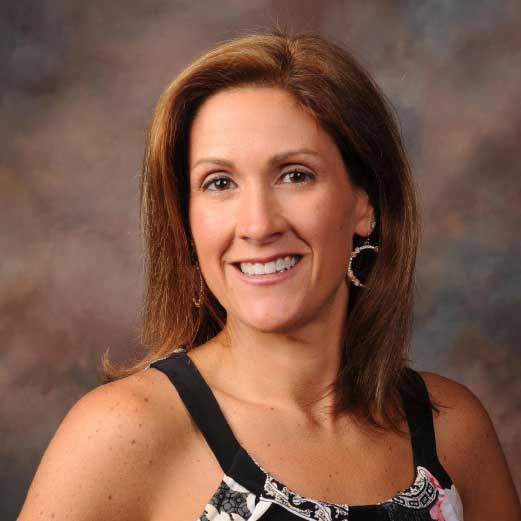 LESLIE BOLANOS
Township Trustee Candidate
Leslie has lived within Palatine Township since 1992 and graduated from Fremd High School. She now resides in Inverness with her husband Craig, a Palatine native. She has two boys: Conner, a sophomore at Hillsdale College, and Gavin, a senior at Fremd.
Leslie earned a finance degree from Illinois State University and in 2003, she and her husband founded Wealth Management Group LLC, a wealth advisory firm, located in Inverness. She serves as the Chief Operating Officer at WMG where she is responsible for the firm's short­ and long-term strategic goals. Leslie is also the cohost of a weekly radio show, In the Know with Wealth Management Group, that airs on Salem Communications, and is broadcast in the Chicago market on AM560 The Answer.
Leslie has served on the Board of the D211 Chiefs Hockey Club as Secretary and has been Varsity Team Manager for the past 3 seasons. She has demonstrated her fundraising ability by successfully chairing the annual Gala for Holy Family Catholic Academy in 2010. She is also a parishioner of Holy Family Catholic Church and is passionate about Holy Family Catholic Academy's mission of raising children that are leaders and thinkers grounded in faith.